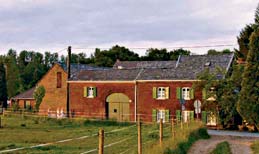 Welcome to the Thomeshof in Schwaam!
Our Guesthouse is located between Cologne, Aachen and Düsseldorf.
Whether you would like to simply switch off after a long day, a tiring visit to a convention /exhibition or escape from daily stresses for a couple of days , you will definitely enjoy staying on our idyllic country estate in the middle of the beautiful Schwaamer countryside.